Grundy County Health Council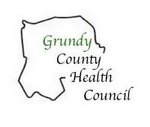 "Our mission is to enhance the health and well-being of Grundy County residents."

While health is a personal choice, we understand that there are real barriers to healthy diet and exercise for many individuals in our community. We as a health council aim to eliminate some of those barriers and create opportunities for healthy living. Visit us here to keep up with our efforts and learn how you can get involved!