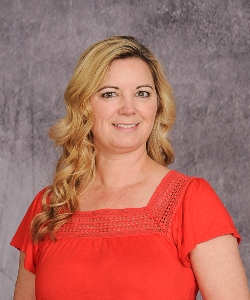 Mrs. Alisa Boyd
931-592-9453
My name is Alisa Boyd, I was born and raised in Grundy County. I received my Bachelors of Science degree in education from Tennessee Technology University in 2004. I was hired to teach third grade at Palmer Elementary. After my first year of teaching, I returned to Tennessee Tech to obtain my Masters of Arts in Instructional Leadership. I continued to teach third grade at Palmer Elementary for six years. I then moved on to teach sixth through eighth grade mathematics for the next eight years of my teaching career. After completing 14 years as a classroom teacher, I took that next journey as the Palmer Elementary Principal. I was the principal of Palmer Elementary for three years. During the 2021-2022 school year, I was transferred to Coalmont Elementary as the current Principal. I have never regretted my decision to become an educator. I truly believe it is the most fulfilling job I could have chosen. I enjoy serving the community and my home of Grundy County. I strive to help the students of Grundy County to become their personal best while achieving their life long goals.
My life outside of the classroom consists of my husband, three children, and two grandchildren. We love to enjoy the world around us through camping, hiking, and many outdoor activities enjoying nature's beauty as much as possible.
Welcome Coalmont Elementary
2021/2022
Welcome back! We are so excited to get this year underway. I would like to discuss some of the rules and procedures we will be using this year at Coalmont Elementary.
The bus room will be in the gym and will open the doors at 7:15 a.m. Please do not drop children off before this time as they will not be able to enter the building. Students may enter through the main front doors starting at 7:45. If you are coming to the school at any time during school hours, you must report to the office first to receive a visitor's pass and check in on Raptor. When students arrive after 8:00 a.m., they are considered tardy, therefore the parent/guardian must come in with the student and sign them in for the day. All students must stay in the building until they are instructed to dismiss to designated locations. If you pick your child up before the end of the instructional day, you must sign your child out in the main office, and they will be counted as leaving early.
Three tardies and/or leave early count as a whole day's absence, and these can accumulate quickly. Please be mindful of the attendance policy listed in the student handbook.
It is very important that you report any change of address and phone numbers to the main office for updating. The phone number on file is used to keep you informed of upcoming events and school cancellations.
Parking lot dismissal at Coalmont Elementary will consist of four lanes. The parking lot will be the same, meaning the first two lanes nearest to the highway will turn left, and the last two lanes nearest to the school building will turn right. We ask that everyone, please park close to each other so we aren't blocking highway traffic. We ask for your patience as there may be a little longer wait time due to the need to stagger student dismissal in order to follow social distancing guidelines. Please no off-road vehicles or parking in the gravels during dismissal. Please follow our school procedures and use the four lanes in the front of the school during car rider dismissal. No car is to move until their lane has been released by the person in charge. Safety will be our main focus. If you are in a lane, we ask that you DO NOT SWITCH lanes as this could cause a wreck or injury of a child. If at any time you are found not to be following the safety rules of the parking lot, your tag will be recorded and turned into the sheriff's dept. for citation. Your child will not be allowed to cross the lanes when traffic is moving. Please stay in your vehicle and your child will be brought to your vehicle safely.
Please join us for (meet your teacher) night August 12th! We look forward to meeting each of you! We are going to have a fantastic year here at Coalmont Elementary!
Thank you for allowing us to be a significant part of your child's life.
Sincerely,
Mrs. Boyd
Principal of Coalmont Elementary
Phone: (931) 592-9453